Bloodline
My Rating: 4.3 out of 5
Woot-Woot! My first post on YA Forever! I am so pleased that I get to share my outlook on this Primetime-Emmy and Golden Globe nominated hit! Hopefully after my little review you'll see why I love this show so much!
Bloodline is the sensational Original Netflix TV Series about the affluent Rayburn family living in the Florida Keys. The Rayburns' may seem like the perfect and ideal family-Momma and Papa Ray building the Rayburn House from the bottom of the Keys Florida to one of the best hotels in Florida. The Rayburn siblings growing up to become successful police detectives, lawyers, and businessmen… but then there's Danny.
Danny is sort of the Black Sheep of the family (the family screw-up if you will) due to an incident the Rayburn family has kept silent over the years.
But on the 20th Anniversary of the Rayburn House opening, Danny returns, old secrets are revealed, frienships are broken, and a murder takes place. The Rayburns' have one of the best reputations in the Keys, and they'll do anything to keep it pure and spotless.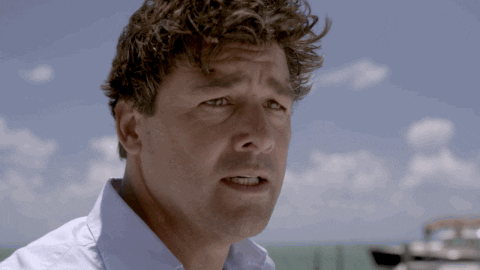 "We're not bad people, but we did a bad thing."
In my experience watching Bloodline, I will admit, the show took a while to get good (and by good I mean binge-watching one episode one after the other GOOD.)
The characters were slowly revealing their true sides, the plotline was slowly thickening- it seemed that I learned everything about the Rayburns' without learning anything at all first 3 to 4 episodes.
However, it was around episode 5 that the adrenaline of the show really started to kick in.
Watching all the lies the Rayburns' had worked to keep under wraps for years all unravel over the course of two seasons will draw anyone in for a ride.
You'll be stifling your screams after every secret is revealed and you'll find yourself planning out the best way to watch the next episode without binging all of one season in one night. Promise! You won't regret it…
Season 3 comes in 2017!
Watch Here:
On Netflix: https://www.netflix.com/